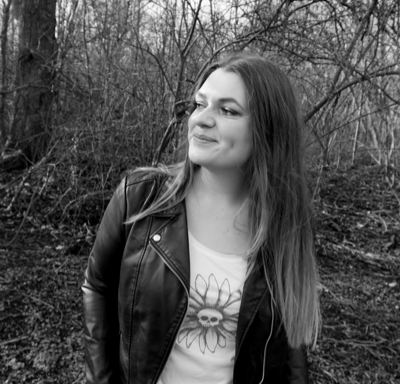 Deadly Daisies er en enkelt-kvindes-virksomhed, hvor jeg udarbejder mine designs i hånden, og trykker hjemme i eget værksted.
Jeg har altid været god til at udfolde mig kreativt, og jeg har tegnet og malet så længe jeg kan huske.
I 2015 startede jeg med at arbejde med serigrafi, og i 2017 dannede jeg Deadly Daisies.
Jeg vil gerne blande udtryk, og mixe det feminine med det maskuline.
English
Deadly Daisies is a one-woman-show from Denmark.
A small business with hand drawn and hand printed designs, on shirts, totes and more, printet at home in my workshop.
I have been working with screen printing since 2015, and I founded Deadly Daisies in 2017.
I wish to mix the feminin with the masculine, and step outside the box.